Hackensack City Hall, Fire and Police Headquarters (Planning)
Garfield and its team led a strategic business plan including programming, site analysis, design, construction estimating and scheduling, operating projections, financial structuring, and economic impact analysis for Hackensack's proposed Civic Center and Transit Village.
The 217,000-square-foot project includes a municipal court, administrative offices, police, fire, and traffic headquarters, library, and a recreation center. The project would also provide 50,000 square feet of transit-related retail space, and a 1,580-car garage.
The development would replace the City's cramped, functionally obsolescent, 80-year old City Hall with new efficient space for City departments, while also providing a new station and platforms for the New Jersey Transit commuter rail line.
In addition, the development would provide a catalyst for redevelopment of the surrounding area, develop other revenue streams to offset the cost of the project, and transfer the existing City Hall site to private use, thereby increasing the City's real estate tax base.
Facilities Include
Municipal Court
Administrative Offices
Police HQ
Fire HQ
Traffic HQ
Library
Recreation Center
1,580-Car Garage
50,000 sq. ft. of Transit-Related Retail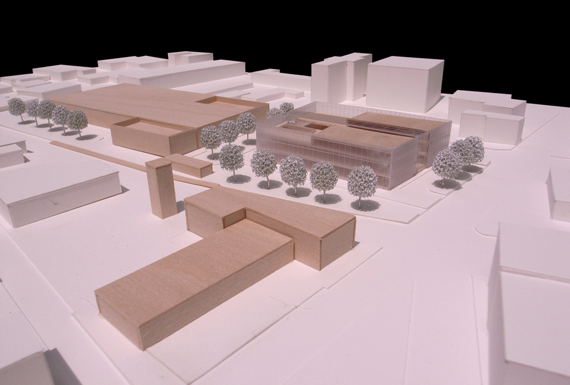 Similar Projects