Jersey City Administration Building and Garage (Planning)
This $120 million municipal building's plan includes a 1,240-car garage serving the City offices and other nearby buildings. The project is planned to be located along the Jersey City Light Rail System and will include approximately 50,000-square-feet of general retail space.
The innovative lease-purchase financing structure engineered by Garfield as part of its strategic plan for the project is projected to combine the allocation and use of Federal and State Bonds with New Jersey Economic Development Authority bonds.
By consolidating departments currently located in multiple private office buildings throughout the City into new, efficient, publicly-financed Class A space, the City would save over 35 percent in lease costs and obtain facility ownership at no cost at the end of the lease term.
The proposed early-Guaranteed Maximum Price delivery method would limit the City's front-end exposure and facilitate financing of the majority of the preconstruction costs.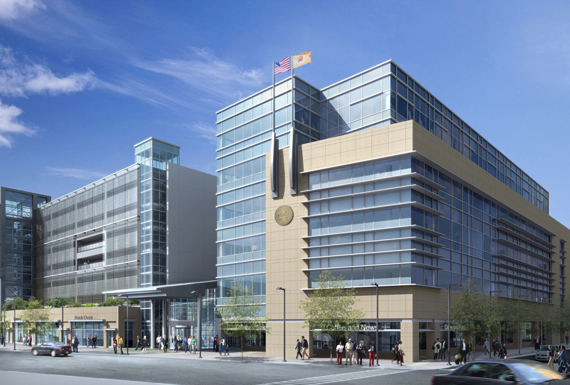 Similar Projects