Sheraton at the Overland Park Convention Center
This signature 412-key full-service, Sheraton® convention center headquarters hotel is connected by all-weather access and a shared courtyard to the adjacent 237,000-square-foot Overland Park Convention Center.
The tallest building in the City, the hotel includes over 28,000 square feet of meeting, ballroom and pre-function space, a 410-space parking structure, and all of the fine facilities and amenities demanded by today's convention planners and delegates.
An innovative tax-exempt revenue bond financing solution positioned the City as the sole recipient of property cash flow and residual value. Despite the 2001 terrorist attacks and 2008-2010 recession, the hotel produced a direct net benefit to the City and other taxing jurisdictions of more than $20 million from opening through 2011.
The hotel opened for business ahead of schedule and $1.5 million under budget in 2003. Opening as the finest hotel in the Sheraton® system, design features of this award-winning property were adopted as the standard for many successive Sheraton® developments.
I have been involved in construction and construction management for almost 40 years and have never seen a project executed as flawlessly as the Overland Park Sheraton. Garfield and its team truly 'under promised and over delivered'."
— Robert D. Lowry, Director of Public Works, City of Overland Park (1995 – 2004)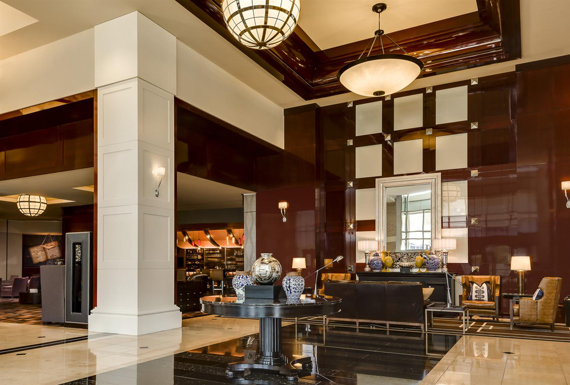 Similar Projects