Baytown Hotel & Convention Center
This 160,141-sq. ft., 208-room, full-service hotel and convention center will be located on Bayland Island on the Houston Ship Channel adjacent to the Bayland Marina in Baytown, Texas. The approximately $63.6 million facilities include a 64,000-sq. ft Convention Center/podium and a 7-story, 96,141-sq. ft. rooms tower.
Also included are site improvements and surface parking for approximately 450 cars that will support the Convention Center, Hotel, and Marina. Foundations and slab are designed to meet US Army Corp of Engineers criteria for storm surge protection and undermining resistivity. The project has been designed to LEED® criteria for Silver certification.
The innovative financing solution is tailored to the City's objectives and positions the City as the sole beneficiary of net cash flow and residual value. The Convention Center will be financed with City bonds repaid by site-specific occupancy, sales, and property taxes. The Hotel will be financed with publicly sold non-recourse tax-exempt hotel revenue bonds.
The Hotel will be owned by a Public Facilities Corporation, and the Hotel and Convention Center will be operated by a major full-service hotel brand/operator under a qualified management agreement. Upon retirement of the tax-exempt hotel revenue bond financing, the facilities will be transferred at no cost to the City of Baytown. Construction is projected to commence in Q2 2020 with a grand opening in Q3 2021.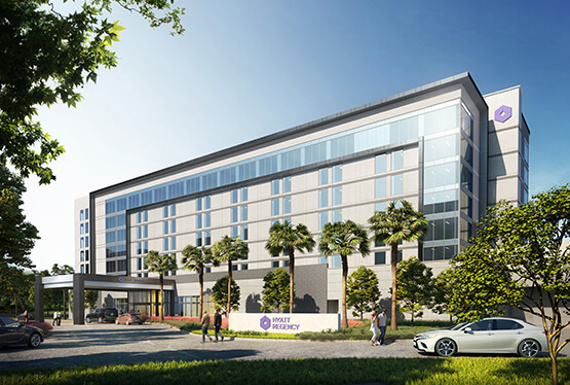 Similar Projects